Chat with a Member of
the ThankView Team
See a private demo, customized to your team's needs. Experience the product as the pros use it and learn about pricing options.
Trusted by 1,000s of Organizations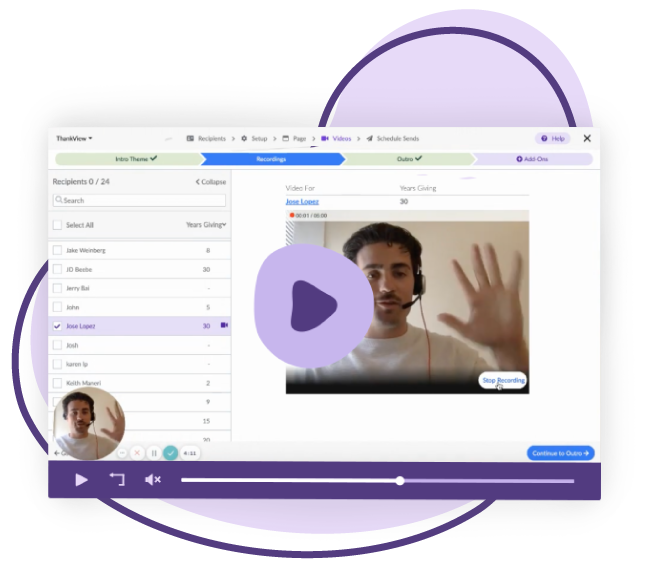 Not Quite Ready To Talk to Someone?
Watch a short video walkthrough of the product.