What's New ThankView (May 2021)
by Delaney Strittmatter
on May 27, 2021 10:41:02 AM
Our Featured Release: The PDF Attachment
Previously on ThankView, you could include a link–any link— to a ThankView landing page. A registration link, a donation page, any action you wanted your recipients to take.
Now, we're proud to announce a new Call to Action feature. The PDF attachment.
And the crowd goes wild!!!
This was a highly requested feature for several use cases but here are just a few ways we'll be seeing our clients use the PDF attachment tool.
Send instructions to volunteers– Let volunteers know how to get to the site, what to expect, and what to bring.
Share impact reporting to donors – Give project-specific donors the updates they are looking for in a downloadable, printable pdf.
Deliver welcome packages to new students – Save time and money by getting the new student info to them even quicker. And track how much they are reading!
For current clients: This is a Premium feature, so reach out to your Customer Success Manager to find out if this feature is already a part of your subscription. Not sure who your CSM is? Don't worry! Success@thankview.com can get you the info you need.
But the new releases don't stop there. You can now…
Archive Videos
Done with this year's round of videos? Now there's an easy way to remove those videos from the video library without deleting them.

Customize the Email CTA Button
While the landing page Call to Action button has always been editable, now you can customize the email button as well.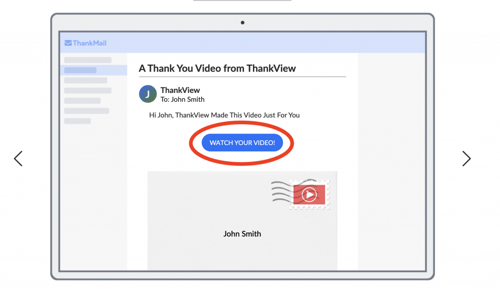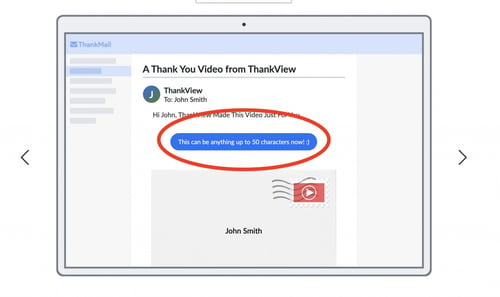 View Replies in the Campaign
You no longer need to download the metrics file to view those replies. See them right in your campaign!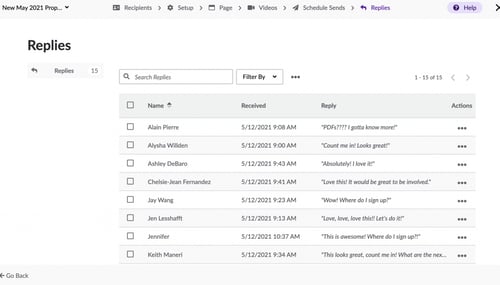 ---
And that's it for this month's feature roundup. Stay tuned for more exciting updates!